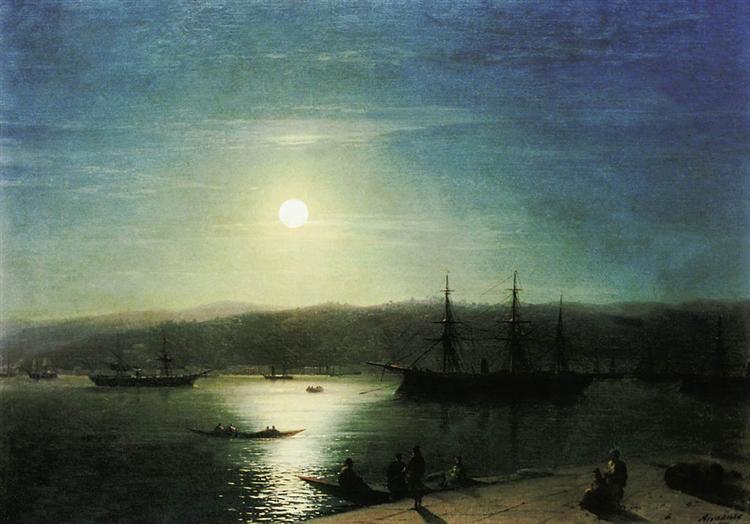 All creativity and all life of Ivan Aivazovsky was associated with the sea. Possessing a phenomenal visual memory, he was able to convey in his paintings even the smallest details with photographic accuracy and depict the element of water as authentically as no one before him.
In the painting "Bosphorus on a Moonlit Night", the artist depicted the water surface of the Bosphorus Strait during the full moon. The work is filled with calmness and serenity, the maximum realism of the image catches the eye, it is impossible to tear yourself away from it. Among the sleeping ships with lowered sails, small boats with fishermen glide silently. The full moon in a cloudless sky allows the viewer to see not only the nearby pier with ships near it, but also the mountains surrounding the strait in the distance.
The skill of the artist who is able to convey the water surface illuminated by a night luminary is truly amazing. Aivazovsky's ability to capture and capture on canvas the weightless breath and subtle movement of the seascape makes him perhaps the greatest marine painter.
Year of painting: 1874.
Painting dimensions: 73 x 94 cm.
Material: canvas.
Writing technique: oil.
Genre: Marina.
Style: romanticism.
Gallery: no data.