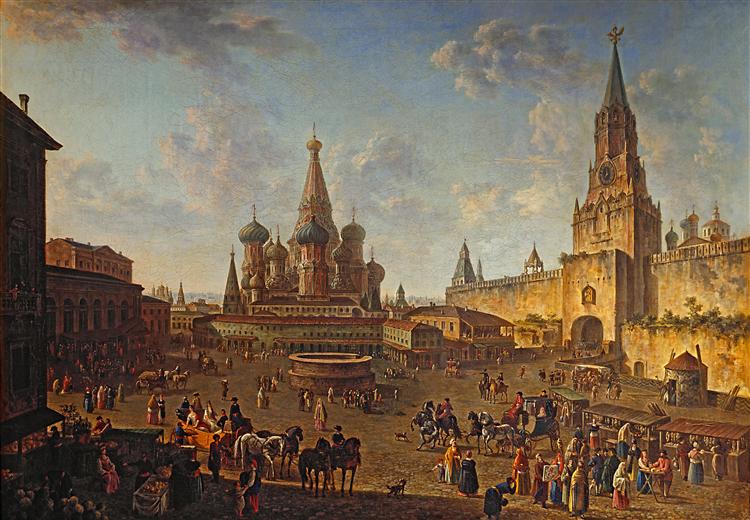 In 1801, Emperor Paul I, who highly appreciated his artistic talent, ordered Fyodor Alekseev to paint pictures with views of Moscow. For this, the artist thoroughly familiarized himself with the life of the big city and its inhabitants, the habits and customs of Muscovites, with the sights of the first capital. From this most interesting acquaintance Alekseev brought out so much interesting and remarkable that later he wrote a whole cycle of paintings dedicated to Moscow and its environs of that time.
Red Square is the beauty and pride of Moscow. In his painting "Red Square in Moscow," the author describes the buildings located on the square with thorough realism. In the center of the composition is the main attraction of Moscow and the symbol of Russia – St. Basil's Cathedral. Towering above the square, it seems to bless all the people gathered at the historic site for good and glory.
Year of painting: 1801.
Painting dimensions: 81.3 × 110.5 cm.
Material: canvas.
Writing technique: oil.
Genre: Veduta.
Style: neoclassicism.
Gallery: State Tretyakov Gallery, Moscow, Russia.