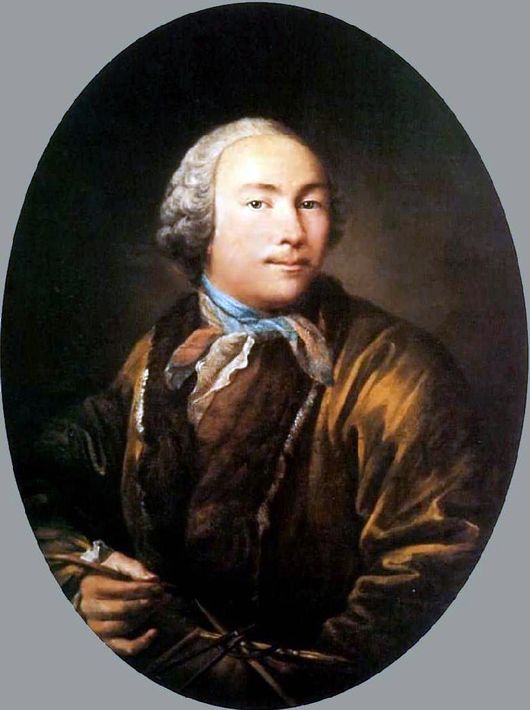 Great fame for Ivan Argunov, a serf artist, was brought by his stunning portraits. During his long life, Argunov painted a huge number of portraits, he painted both ordinary people and monarchs. Argunov strove for maximum reliability of the portrait, without embellishment. Therefore, his portraits are distinguished by naturalism and charm.
This self-portrait of the artist is also distinguished by liveliness and lyricism. Argunov is depicted in a self-portrait in a home suit at a desk. Compasses and pencils are casually thrown on the table, the artist holds a brush in his hand. One gets the feeling that he has taken a break from work for just a minute. The artist is dressed in a golden brown suit, on his head is a wig, which at that time was worn not only on official occasions, but also in everyday life. The artist depicted in the portrait looks directly at the viewer, his gaze is warm and benevolent. The folds and details of the clothes are masterfully drawn with love. Soft features, warm shades chosen by the artist, show the author in a cozy home environment.
Argunov in his self-portrait did not depict any unnecessary details that could distract the viewer from the image of a person. The bright spot of the artist's neckerchief contrasts with the plain background.
Year of painting: around 1760.
Painting dimensions: no data.
Material: no data.
Writing technique: no data.
Genre: self-portrait.
Style: classicism.
Gallery: State Russian Museum, St. Petersburg, Russia.