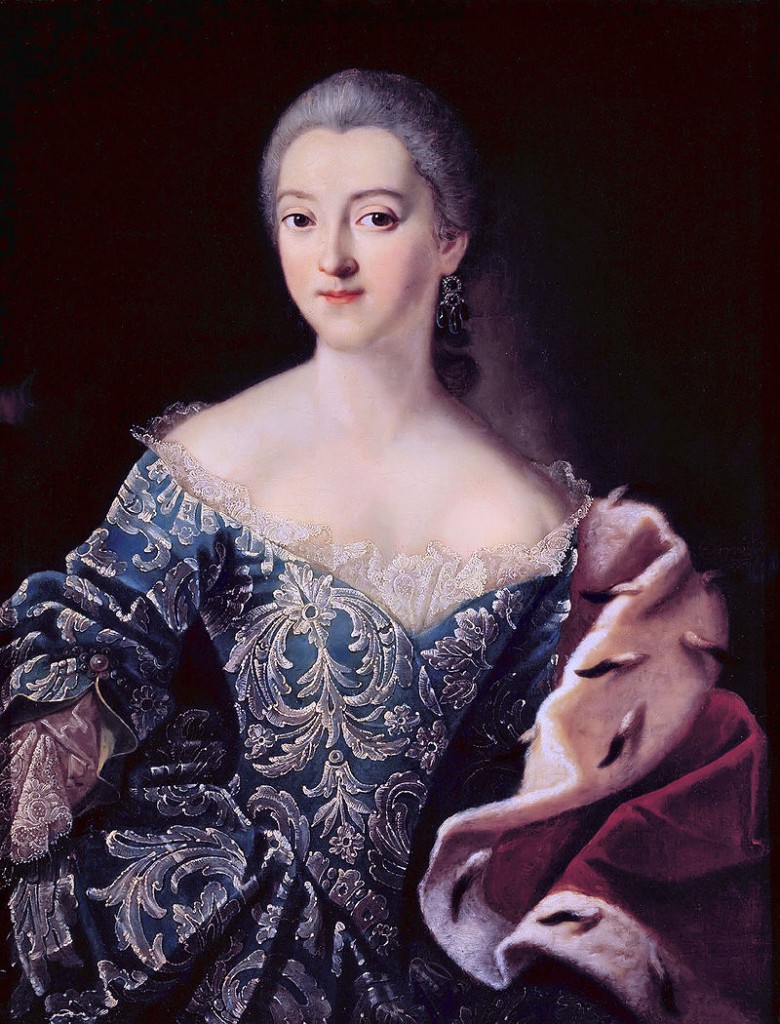 The portrait depicts Ekaterina Aleksandrovna, the fourth daughter of Prince Alexander Borisovich Kurakin, chief equestrian and conference minister. Received an excellent upbringing and education. They began to take it out early. When she was very young, she was introduced to the court and immediately won the title of one of the first beauties at the court. At the age of 17, she was already married to Prince Ivan Ivanovich Lobanov-Rostovsky, a captain of the Horse Guards. The wedding took place at court with great splendor. Catherine II, not yet an empress, tells about her acquaintance with a young princess: "I had a severe sore throat, which lasted more than three weeks, during the intense heat, during which the empress sent me Princess Kurakina, who was marrying Prince Lobanov. I had to comb her hair – they sat her down for this in a court dress and in large figs on my bed – I tried my best ".
Soon after the wedding, Ekaterina Alekseevna, due to her poor health, retired from the yard. She lived almost without a break either in Moscow in her parents' house, or on her estate in Volokolamsk. The Lobanov family was large, children were born almost every year, the financial situation was difficult, and sometimes it became almost critical – the husband was a very impractical person. According to contemporaries, the princess had a gentle character, she was devoid of snobbery, pride, she was polite with everyone, amiable – she had a cheerful disposition that did not change even in old age. And even need did not make her grumpy and gloomy – this kindness of her soul was always visible on her face. At the end of her life, there were always many close and loving people around her: sons, grandchildren, relatives, friends from princes Repnins, counts Panins, princes Dolgoruky, Golitsyns, Kurakins, Volkonsky …
Year of painting: 1754.
The size of the painting: 62 x 81 cm.
Material: canvas.
Writing technique: oil.
Genre: portrait.
Style: classicism.
Gallery: State Russian Museum, St. Petersburg, Russia.