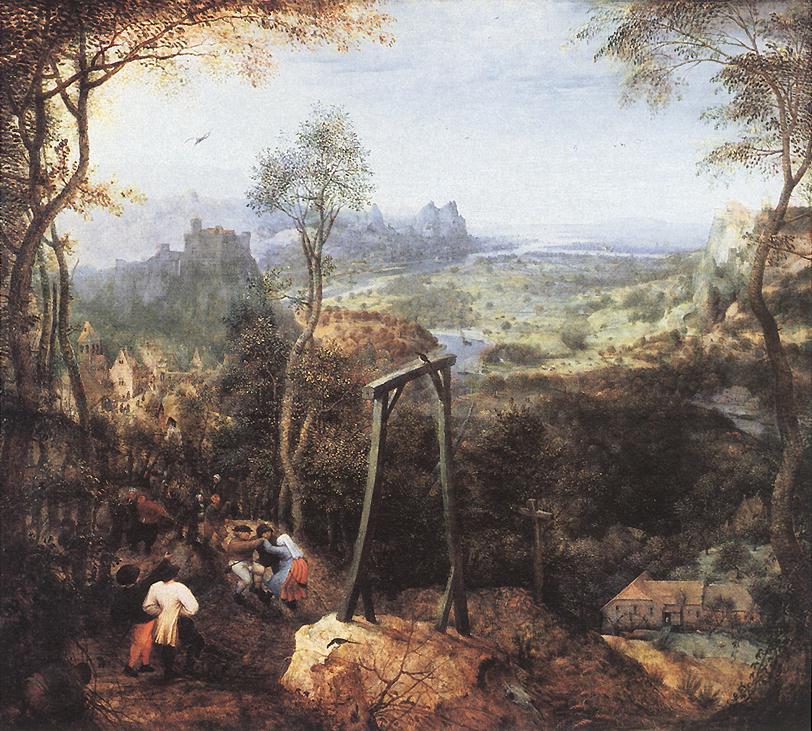 Pieter Bruegel the Elder's painting "The Magpie on the Gallows" is the last work of this highly remarkable Renaissance artist. The author in allegorical form conveyed to us, the audience, his inner state, a kind of confusion, disappointment, a sense of irrevocability.
On the one hand, the painting depicts a calm, serene rural landscape, captivating with its beauty. In the clearing near the gallows in the foreground, the peasants are celebrating and dancing. But if you look at the details more closely, a new, not so calm and joyful meaning appears in the picture. The magpie sitting on the gallows personifies the gossip that sometimes brings innocent people to the gallows, and people do not even notice it – they continue to dance and have fun. It is no coincidence that Bruegel chose a very high point of view – he, as if under a microscope, examines this plot.
The painting "Magpie on the Gallows", like many of the master's works, is filled with many hidden meanings, it is rather difficult for an inexperienced viewer to understand all the intricacies. The artist himself highly appreciated this work, considering it one of the best.
Year of painting: 1568.
Dimensions of the painting: 50.8 x 45.9 cm.
Material: canvas.
Writing technique: oil.
Genre: genre painting.
Style: Northern Renaissance.
Gallery: Hesse Land Museum, Darmstadt, Germany.